DICE has 'no plans' for the Wii U; Battlefield 3 U is still unconfirmed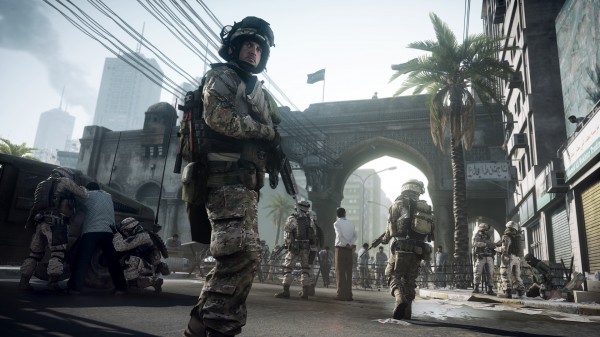 DICE, the famed studio behind the Battlefield games, has Wii U dev kits but is apparently NOT working on bringing the just-released Battlefield 3 to the system.
Asked if there was any reason they would not want to bring the game to the Wii U, seeing as it is a more capable machine than the current HD twins, Patrcik Liu had this to say:
No, and that's exactly the reason we're looking into it. But I'm a big fan of Nintendo myself, just looking at what they've done with the Wii and the Wii U… but we have to come up with something that really uses their controls. And until we get that bright idea of what to do with the new controls I don't think there's any point in making another version that's just the same as everyone else.
It's a shame that we can't count this shooter as a Wii U game just yet, but this isn't an outright denial – only a confirmation that a Wii U version isn't actually in development.
We can deliver all the latest Wii U news straight to your inbox every morning. Want in?