Nintendo may consider DVD/Blu-ray playback for Wii 2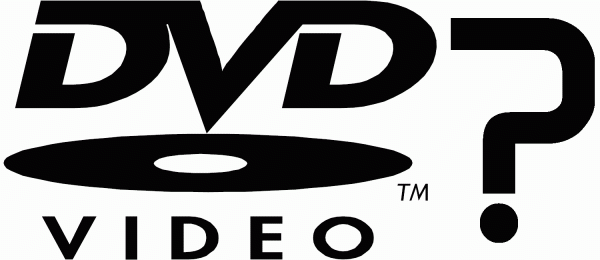 Drew over at NintendoCharged recently sent in a question to Nintendo about why the Wii doesn't have DVD playback yet, after realizing that Nintendo previously confirmed the feature was coming, all the way back in 2007. He must've asked something about the Wii's successor, too, as the response he received was certainly a very curious one.
Hi Drew,

I'm glad you contacted us about your interest in using the Wii console as a DVD player. While it's not possible to play a DVD using the system, we appreciate knowing that this feature is important to you. I'll be sure to add your comments to the record of feedback for this function.

A successor to Wii has not been officially announced yet so there is no expected release date.  There has also been no official announcement as to features like DVD or Blu-Ray playback or HD support appearing in our next system.  That said, you can feel confident that whatever we make will be built on the strengths of the Wii as we seek to change the way you perceive and interact with video games.

It's only natural that once a home console has been on the market for a while that speculation concerning a follow-up begins.  I can confirm that work has already begun on the successor to the Wii; in fact, it's typical to begin work on the next generation of hardware immediately following the release of the current generation.

We will reveal all concerning a new home console on our website (www.nintendo.com), but not until we are ready to do so. In the meantime, we encourage you to enjoy the Wii and its ever-expanding library of games.

Sincerely,

Barbara Soules

Nintendo of America Inc.
The mention of a "record of feedback" for the possible feature of DVD playback on the Wii is interesting, as it suggests that Drew wasn't the first to complain about its absence. Note that DVD playback is actually possible on the current Wii through homebrew software, despite Nintendo's claims that it would require new hardware. It may be a little too late to pack the feature into the Wii now, unless they decide to do it by firmware update (through which Nintendo has previously given us goodies like SDHC support and the ability to play games pseudo-directly off an SD card).
It's more important to consider what this "record of feedback" may mean for the Wii's successor. Barbara has given us the typical "we don't comment on rumours and speculation" type of response that can be expected from reps like her; but if she has indeed submitted the idea to deeper quarters of the Big N, we can be sure that they'll at least consider the feature again now. Considering, though, that DVD is slowly starting to become a format of the past, with its lack of HD support, there's a chance Nintendo might adapt the (admittedly small) demand for a DVD player feature into a Blu-ray player. That is, of course, assuming that they'll be willing to borrow a technology pioneered by one of their competitors, Sony.
Still, I think that it may be better if Nintendo focused on creating a good gaming experience, instead of wasting resources trying to turn their system into a multitasker when it doesn't need to be. There are lots of great Blu-ray and DVD players on the market already – admittedly, packing one into the Wii 2 would sweeten the deal a bit, but it won't be an exclusive system seller or anything like that.
---
Note that this is by no means confirmation or evidence of any kind that there will be DVD or Blu-ray playback in the Wii 2. I'm simply reporting on a request for the feature having been forwarded to a deeper part of Nintendo, and am speculating on what it might lead to. Please remember this when you comment.
---
So, how would you feel if the Wii's successor could play DVDs? Blu-ray discs? Neither? Leave your thoughts below!
We can deliver all the latest Wii U news straight to your inbox every morning. Want in?