Famitsu readers share what Wii U games they want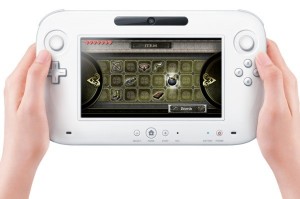 The Japanese gaming magazine, Famitsu has polled its readers to find out their opinions on the Wii U. When asked what game series they most wanted to come to the system, Zelda came out tops with Super Mario Bros coming in second.
They were then asked which of the announced games were they most interested in, with Smash Bros coming in first and Pikmin 3 coming in at a respectable second.
Full results below:
What announced game interests you?
Total 1,190 votes
Smash Bros. (560 votes), Pikmin (330 votes), Assassin's Creed (80 votes), Tekken (70 votes), Ghost Recon (50 votes).
What series do you want to see released on Wii U?
1,130 votes, multiple responses
Zelda (210 votes), Super Mario Bros. (100 votes), Dragon Quest (80 votes), Mario Kart (50 votes), Monster Hunter (50 votes)
We can deliver all the latest Wii U news straight to your inbox every morning. Want in?