Holiday 3DS success could signal big impact for Wii U release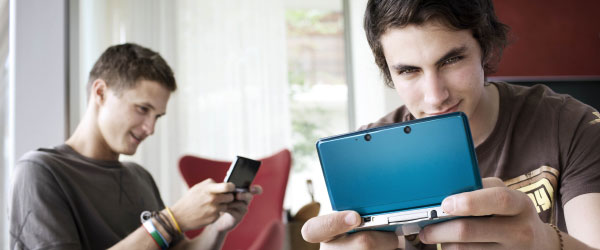 Even though the Nintendo 3DS seemingly had some struggles since its release in March, the holiday season is often the barometer for games and success. Nintendo have certainly tried to pull out the winter stops with late-year Nintendo 3DS releases like Super Mario 3D Land and upcoming titles like Mario Kart 7. According to multiple reports, the brand has seen a major sales boost over the past few weeks, especially with the recent launch of Super Mario 3D Land. While this is great news for the 3DS, it also shines some light on what kind of reaction we can expect to see towards the Wii U in 2012.
The connection and possible meaning behind the resurgence of the 3DS is the simple brand recognition. The increase in 3DS hardware sales this winter is just as much about the recognition of big-name games as it is about the platform itself. It remains to be seen whether the Wii U will need such titles to carry it like the 3DS has, but this is unlikely considering the upgrades and performance characteristics that are said to be a part of the Wii U console.
Nintendo are certainly aiming for different markets with the Wii U. Representatives from the company have been clear that they don't expect the legacy Wii to die off because of its successor. Of course, the Wii U will have better visuals and controls, but it won't necessarily look to wipe all users away from the traditional platform.
One exciting prospect is the possibility of adding more recognized titles to the Wii U's library upon its release. It looks like Zelda will inevitably expand for the Wii U system, including possible adaptations of the ideas used in Skyward Sword. This could be combined with bits and pieces of the HD Zelda demo shown at E3 2011.
Even though the company says differently, you can certainly expect a holdover and good portion of buyers to move from one system to the next. Another telling figure from the winter is the fact that Wii consoles experienced their most successful Black Friday yet, with over half a million units sold in the United States alone.
The excellent sales of Wii and the 3DS thus far this winter can only be promising for the long-term future of the Wii U. Consistent revenue from and attention towards the Nintendo brand will continue to drive interest in an already-hyped platform such as the Wii U, especially over the long term.
---
Editor's note: This is a guest article by Justin Taylor, who felt his editorial would be of interest to Wii U Go's readers even though he is not part of our regular writing team. I hope you enjoyed it! ~Feld0
We can deliver all the latest Wii U news straight to your inbox every morning. Want in?