Is the Wii U next gen? Not really.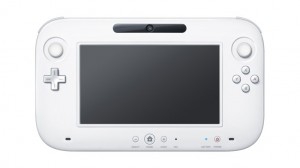 According to Rayman and Beyond Good and Evil Creator, Michel Ancel the Wii U isn't quite a "next gen" console even though he admits that it is innovative and a next generation console in some respects.
When VideoGamer asked him whether he thought the Wii U was a next gen console he simply answered. "Not really. I think Wii U is next-gen in terms of interface."
He was also asked whether he thought Sony or Microsoft might implement similar ideas to Nintendo's when creating their next console. "I think people are going to copy it, because you've got this mix between tablet, touch screen and big screen – big screen and little screen – there are a lot of possibilities. I don't know if Sony will do it, or Microsoft – but yes, I think it's a possibility. But I think the main thing is to have this – offering new ways to play is very interesting." He said.
Ancel's opinions about the Wii U does bring about some important points, as so far the Wii U is being compared to the PS3 and 360 but how will it compare to their successors?
We can deliver all the latest Wii U news straight to your inbox every morning. Want in?