Katsuya Eguchi talks Metroid Wii U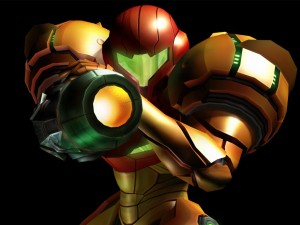 In an interview with Kotaku, Katsuya Eguchi more or less confirmed that a Metroid game was in the cards for the Wii U. He didn't say anytthing about whether it was in development or not at this time, but did talk a bit about how a Metroid title could take advantage of the Wii U's tablet controller.
I can't give you any details now, but I'm sure there will be a new Metroid release making use of the new controller, not just to control Samus and her ship but also to give the player a new source of information. Maybe the player is looking at the screen but has the information that they need to defeat the enemy in their hands.

You could look through the screen and scan your enemy and find where its weakspot is.
From the sound of it, it seems very likely to me that something is indeed in the works, especially considering that Nintendo has been absolutely mum about their first-party support for their new console. Let's hope we hear more soon.
We can deliver all the latest Wii U news straight to your inbox every morning. Want in?