Miyamoto hints at Pikmin 3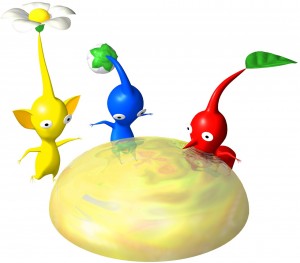 How we have yearned for Pikmin 3 to appear and now it seems our wishes have come true. It had been rumoured that Pikmin 3 would be making its way to the Wii U but now we seem to have a quote from Miyamoto which almost guarantees that the game will be coming sometime in the future.
"Well, Pikmin was a Wii game we were working on. However, as we've been working on Wii U hardware and I've been looking at those high-definition graphics and that beautiful controller, I've been getting the feeling I wanted to see Pikmin there instead," 1UP quoted Miyamoto as saying.
If this isn't a hint of Pikmin 3 coming to the Wii U then I don't know what is. Nintendo was pretty shy about talking first party games for the Wii U, the focus was very much on what third parties were doing with it. I still expect that Pikmin 3 will make a debut on the Wii U but the question is when.
We can deliver all the latest Wii U news straight to your inbox every morning. Want in?