New details on Project Café controller, including resolution and streaming
A new article from 01net, one of the leading sources of Wii HD rumors, claims that the system's touchscreen controller is not actually HD, and instead has a resolution of 800×500 pixels. While it's not HD, it's still a decently high resolution for 6.2 inches, and should look about as crisp as one of the 3DS's screens.
The site also said that the controller was a "close cousin" of THQ's much-publicized UDraw tablet (pictured at right), meaning it might function akin to an iPod Touch or iPad with physical controls.
Unnamed developers supposedly mentioned a June 2012 release date, and 01net noted that Nintendo would have ample time to change the controller's design by then. They included the following mockup with the article that is supposedly the closest representation of the controller yet: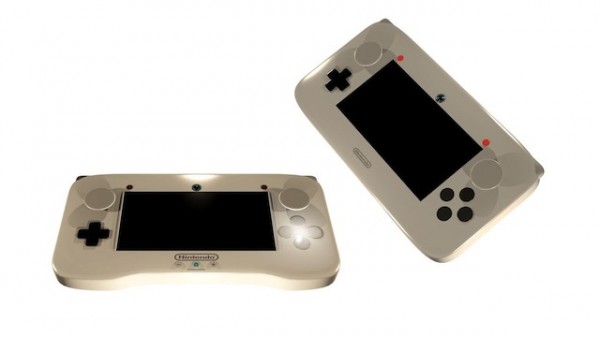 01net then said that "Stream," the name IGN leaked out, was a "plausible and clever choice," (urine jokes notwithstanding). We then get the following quote regarding the streaming functionality of the controllers:
The console will be able to wirelessly stream multiple types of streams (different media, games) to the controllers. This will make it possible to play without turning on the TV, or start a frenzied game on the big screen and continue uninterrupted into the toilet.
It sounds like the idea of streaming is one the rumour mill is really running with. But how exactly might this streaming work on a technical level? 01net partially answered that question, too, saying that they may work without relying on badly-compressed video streams (that current streaming services like OnLive are notorious for):
The console and the controllers could operate on the principle of "virtualization," the bulk of the calculations being performed by the console itself, and the controllers serving as terminals capable of displaying the code pre-calculated. This system would distribute the game in high quality to the controllers, without significant latency and without using a compressed video stream and being demanding in terms of bandwidth.
The one concern I have with all of this data flying around between the console and controllers is that the latter is starting to sound very, very expensive. Even if most of the game code the controller displays is "pre-calculated," Nintendo would still have to include some kind of processing circuitry, however low-end it may be, in the controllers to actually run the code.
We can deliver all the latest Wii U news straight to your inbox every morning. Want in?