Nintendo reveals official Wii U release date and price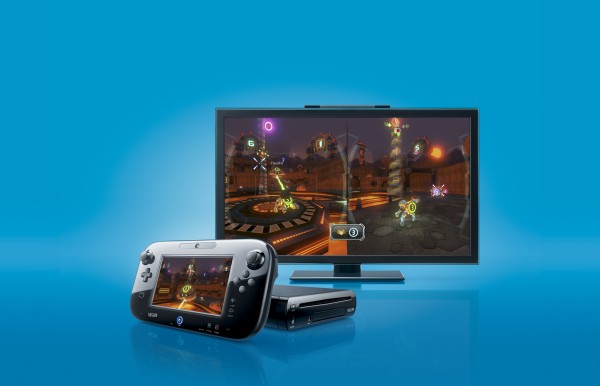 This morning, Nintendo held a preview event in New York dedicated to the Wii U, during which the long-awaited price and release date of the system were finally revealed, in addition to a slew of information on games coming to it.
The Wii U will launch in North America on November 18, 2012, with two models to choose from.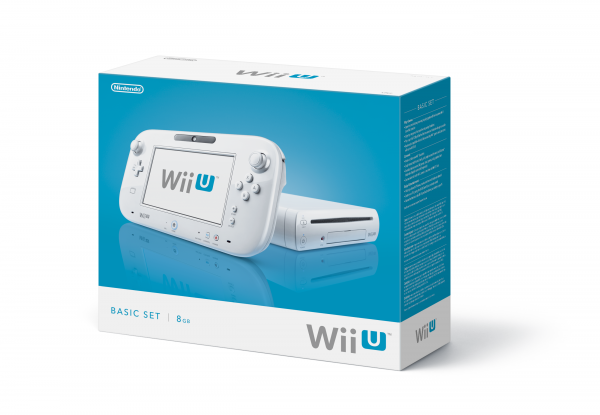 The cheaper SKU, known as the "Wii U Basic Set", clocks in at $299.99. The package includes a white Wii U console with 8 GB of storage, a matching white Wii U GamePad, a stylus, a sensor bar, an HDMI cable, and AC adapters for both the GamePad and the console.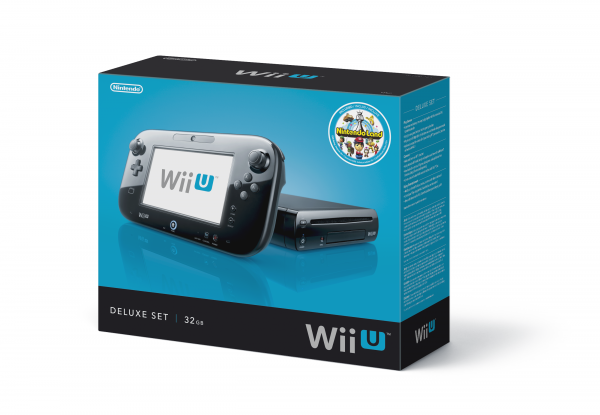 The higher-end SKU, known as the "Wii U Deluxe Set", carries a price tag of $349.99, and features a black GamePad and console with 32 GB of memory. In addition to all the accessories in the Basic Set, the deluxe set bundles in Nintendo Land, a charging cradle for the GamePad, and vertical stands for both the console and the GamePad. Additionally, the Deluxe Set includes enrollment in the "Deluxe Digital Promotion", which according to Nintendo "lets Wii U owners receive points for each digital download and redeem those points for future downloadable content from the Nintendo eShop."
For a meager $50 more (the price of a single video game alone), the Deluxe Set carries a great deal of extras. The only aspect of it I don't like is that you're forced to own a black console and GamePad if you want these extras – personally, I prefer the white aesthetic.
No retailers are taking pre-orders for either console SKU yet, but a great deal of Wii U games are already available from Amazon.com.
We can deliver all the latest Wii U news straight to your inbox every morning. Want in?