Reggie hints at Wii price drop, but does not denounce Wii 2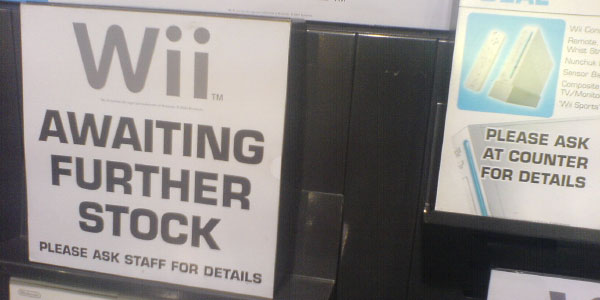 In an interview with Gamasutra, Reggie Fils-Aime made a comment that suggests the Wii is open to further price cuts in the future.
The Wii has a long life in front of it. We're still sitting at $199. There are a variety of marketing tools at our disposal.
If you're wondering how this implies a future price drop, look carefully at the words, "We're still sitting at $199." The Wii – supposedly an outdated console, according to EA – is still holding up well commercially even with an HD Xbox 360 running around at the same price.  What Reggie is really saying here is that when sales really dip down to a critical point, Nintendo won't mind slashing a few more dollars off the Wii's price to boost 'em right back up again.
I'd like to use this chance here to compare the Wii to the PlayStation 2. The latter continued to sell even after its successor, the PlayStation 3, came along, at a low price below $100. Considering that Reggie only stated that the Wii has a long life ahead of it, but didn't say anything about there not being a successor in the cards, I think it's possible that he may have only wanted to say that Nintendo is planning to milk every last sale out of it, even long after the Wii 2 might become available.
via My Nintendo News
---
On an unrelated note, I'm leaving for a trip to Europe tomorrow, and will be unable to update the blog until after I'm back on March 27th (incidentally, that's the day the Nintendo 3DS comes out). If, by some chance, anything big gets announced while I'm away, popping into the forums (which crossed the 1500-post milestone today) is probably your best way of finding out more about it.
We can deliver all the latest Wii U news straight to your inbox every morning. Want in?