Reggie: "Wii's price drop was perfect timing"
On the heels of Nintendo's announcement of the Wii's price drop to $150, Reggie Fils-Aime had a few things to say. Most importantly, he believes that this price drop was a crucial step into the Wii's future. Specifically, he noted that the last generation's "leading console" (obviously, he was referring to the PlayStation 2) "sold almost 50 percent of its volume at a price point of $149 or below."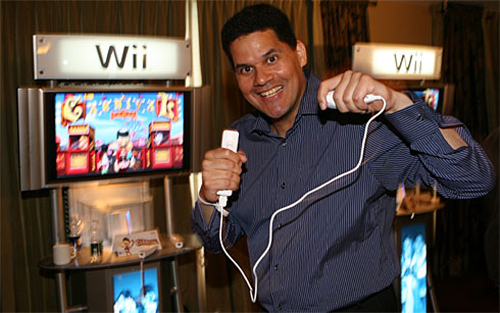 With the Wii now $50 less than the Xbox 360, Nintendo is aiming to attract a new type of consumer to it. Reggie's explanation:
When we launch our new home system sometime in 2012 we think the consumer buying in will look very different than the consumer who's going to be buying a Wii now. What we've seen in this business it that there are certain consumers who love being first – they have to have the absolute latest hardware – and there are other consumers that are perfectly happy to wait until the game library is much more robust and they have a wider range of options.
He touched a bit more on why exactly it was such a good move to drop the price now, stating that he thinks "there is a wide range of consumers that are wanting to purchase a Wii and what they have been waiting for is this type of announcement." In other words, the Wii will be a budget console from now on, and probably won't be getting too many more "hardcore" releases in the future, as Nintendo will want to save those for its successor.
We can deliver all the latest Wii U news straight to your inbox every morning. Want in?