Rumour: Nintendo Network to rival Xbox Live & PlayStation Network?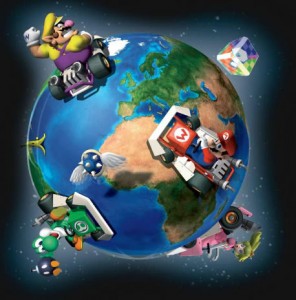 Following yesterday's reveal of Nintendo Network, some alleged details about the service have surfaced. Now, I say "alleged" because they come from an anonymous, unverifiable source.
The rumour claims that Nintendo Network will be right on par with Xbox Live and PlayStation Network, if not rival it. Apparently, it "will include many new features that haven't been used before by Nintendo. " Nintendo Network will also be a unified service shared by the Wii U and 3DS (as I had speculated), and there will apparently be a website from which you can configure and manage your account.
How much of this you choose to believe is up to you. But don't forget that developers as large as EA and Ubisoft have expressed delight with the Wii U's online features. Nintendo also received a patent some time ago for a "massively single-player online game" – perhaps that will be one of these new features we've never seen before.
What do you think it would take for Nintendo Network to rival PlayStation Network and Xbox Live?
We can deliver all the latest Wii U news straight to your inbox every morning. Want in?