Rumour: Wii U to have an NFC-like 'Gamer Card'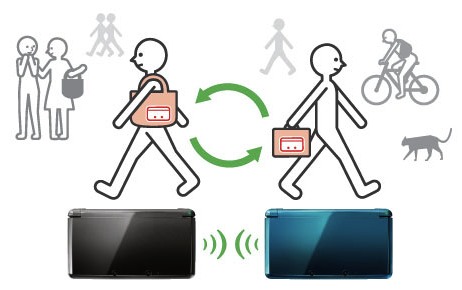 The Wii U will supposedly come with a device that has a similar feature to that of the Nintendo 3DS's StreetPass. According to Dual Pixel's industry source, 'Geno', the Wii U will come with a small device that you can slip into your pocket. Apparently, it has a low resolution LCD screen that will show an image of your Mii and a few stats. The device has no names at the moment but Duel Pixel have reported that third parties have nicknamed it the 'Gamer Card'.
The device, like StreetPass, will gather the profiles of people who come near to you carrying the device. Dual Pixel have reported that the 'Gamer Card' already has a slogan: "When you walk back from work or school and log into Wii U you will have met new friends and even more enemies."
This is not the first time there has been talk of StreetPass-like features for the Wii U. Last year, Iwata said Nintendo were considering allowing StreetPass data to transfer from the 3DS to the Wii U. If this 'Gamer Card' rumour is true then this sounds like quite an interesting feature. I really enjoy StreetPass and the joy that the little green light brings. What are your thoughts on this rumoured device?
We can deliver all the latest Wii U news straight to your inbox every morning. Want in?