Sakurai ready to begin work on Smash Bros. Wii U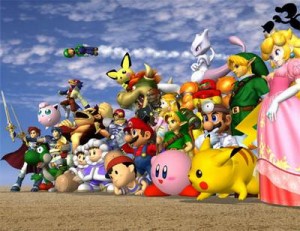 Super Smash Bros. was announced for the Wii U and 3DS back at E3 2011. Since then, it has become one of the most anticipated games coming to the Wii U even though development hadn't even started.
It now seems that Masahiro Sakurai is finally ready to get to work on the titles. Over the months after E3, Sakurai has teased some ideas for Super Smash Bros. Wii U and 3DS. However, he said that he would not start work on the titles until Kid Icarus: Uprising for the 3DS was finished.
With the Kid Icarus release date now less than a month away, Sakurai has tweeted that he is looking over Smash Bros. Dojo, the official site of Super Smash Bros. Brawl, as a start. Seemingly happy with that game, he tweeted: "It's tremendous. How did we make this?"
It's great to see work may have finally started. Now all we have to do is wait for the first details to come out.
We can deliver all the latest Wii U news straight to your inbox every morning. Want in?