Sakurai's response to the Super Smash Bros. Universe "leak"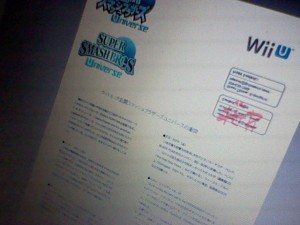 Sakurai indirectly responded to the "leaked" Super Smash Bros. Universe information from a couple of days ago with a tweet, making it very clear that he's still busy wrapping up Kid Icarus: Uprising, and that characters for the next Smash Bros. are far from decided yet.
I'm currently concentrating on one title, Kid Icarus. Until this wraps up, Smash Bros. will not progress. Of course, characters have not been decided at all.
While there isn't much to learn from that quip, it's worth noting that Sakurai didn't denounce the document as fake, so you can feel free to drive the rumour mill over it for a while longer.
We can deliver all the latest Wii U news straight to your inbox every morning. Want in?