Spector: "no comment" on Epic Mickey game for Wii U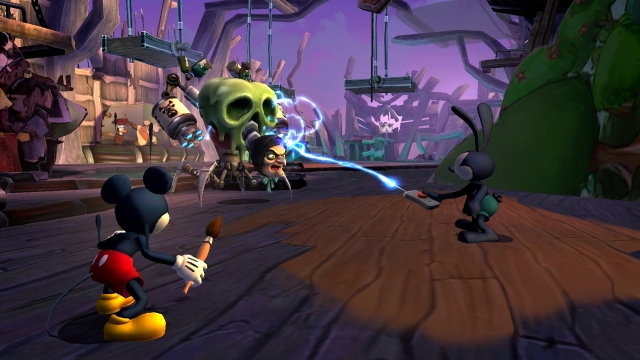 Epic Mickey 2 was announced to be coming to the PS3, Xbox 360 and the Wii but not Nintendo's next generation console the Wii U. Last month, Warren Spector explained that the game would not be coming to the Wii U because it was well into development before he heard about Nintendo's next home console.
In a recent interview with Official Nintendo Magazine, Spector explained that he hadn't ruled out an Epic Mickey game for the Wii U but that he just wasn't going to comment on it right now:
 Certainly if you're looking for a broad, family audience, Nintendo is the place, right? I wouldn't go so far as to say we're never going to do a Wii U game, I'm just saying no comment right now.
Epic Mickey on the Wii was quite a delightful experience, so I hope Spector will not deny us an Epic Mickey game for the Wii U for too long.
We can deliver all the latest Wii U news straight to your inbox every morning. Want in?