Super Smash Bros. series to "change direction"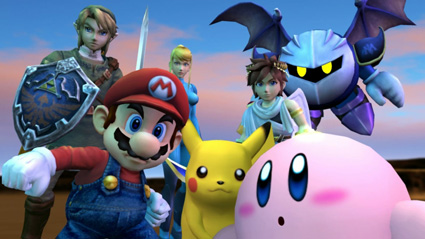 With the development of Kid Icarus over with,  Masahiru Sakurai can finally focus on the development of Super Smash Bros. Wii U and 3DS. The connection between the two games seems like it is going to be a key feature. Last year he teased some ideas on how the two versions of the game could connect.
Now, in an interview with IGN Sakurai has said that the series will "change direction" a little.
There is a certain dead end we come to if we just expand the volume of the game. I intend to change direction a little as we go. The key to that's going to be its dual support for 3DS/Wii U. I'm really just getting started on this so it's going to take time, but I'll come up with something that uses that link as the game's central axis, so I hope you're looking forward to it.
It will be interesting to see what these changes develop into.
We can deliver all the latest Wii U news straight to your inbox every morning. Want in?