Tekken Wii U online features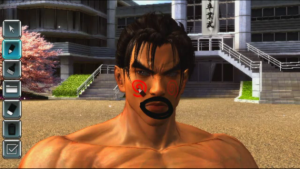 Series producer, Katsuhiro Harada was unable to confirm whether the Tekken game coming to the Wii U would be new or a port of a previous game but that doesn't mean he hasn't thought of what some online features of the game could be.
In an interview, Harada suggested that the Wii U controller could be used to create custom stages which players could then share online. Another interesting feature that he suggested that Tekken Wii U would have is the ability to draw on your opponent's face if you win. This idea came about because of how easy it is to draw using the Wii U controller's touch screen. The embarassing picture that you draw on your opponent's face could remain there for a whole year.
Carry on reading for the whole interview.
We can deliver all the latest Wii U news straight to your inbox every morning. Want in?