Ubisoft: Wii U makes FPSs easier to control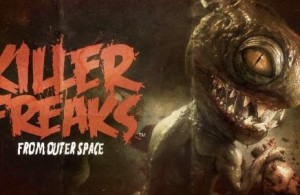 While speaking to N-Gamer, Guillaume Brunier has said that the Wii U's controller will make it easier for players to turn around in first person shooter games. Ubisoft's Wii U FPS, Killer Freaks From Outer Space will take advantage of the controller's accelerometer feature.
"We've used the accelerometer feature," explained Brunier. "If you move very fast the game will know and adjust movement speed. Those familiar with FPSes know how difficult it is to go around 180 degrees. With these new controls it's a thing of the past."
What do you think about Ubisoft implementing this feature?
We can deliver all the latest Wii U news straight to your inbox every morning. Want in?