What 4 developers want from the Wii 2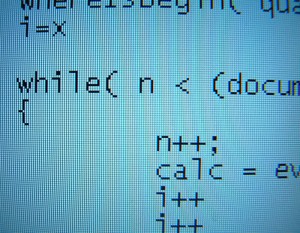 IndustryGamers was fortunate enough to get several developers to give them their thoughts on what they wanted to see in the Wii's successor. Three of them made it clear that they really wanted to see an improved online infrastructure for distributing downloadable games, and two were down for a more powerful system. Augmented reality and 3D were also brought up.
You can read each developer's full quote after the break.
Steve Couture, Frima Games, CEO
Without a doubt, my first request would be for an improved digital marketplace more along the lines of XBLA and PSN. We'd love to be able to offer downloadable titles for Nintendo fans in a more user and publisher friendly environment. Two additional possibilities that we'd love to look at would be a camera for augmented reality and stereoscopic 3D.
Ole Teglbjaerg, Press Play, Director
I think our wishes are pretty basic. We'd love more processing power, which is essential, and a better GPU as well. Aside from that I think the key to success would be to improve the whole shop system.
Dave Castelnuovo, Bolt Creative
My biggest wish would be for Nintendo to open up development to everyone just like on iOS. It's obvious that it will never happen but I might as well wish big. At the very least, they could make it easier for indie developers to make games on the new device and have a better, more thought out digital store.

As far as hardware goes, It would be nice if you didn't need a separate dev kit to make games for it – that you have the ability to develop right on the retail version of the device.

From the consumer perspective, I'm sure Nintendo will put lots of interesting bells and whistles on the device. The iPad-like controller sure sounds interesting (although a little expensive if I need to buy 4 controllers for multiplayer).
Denis Dyack, Silicon Knights, President
I'm always excited about a new console from Nintendo because I know they're going to innovate somehow and do something creative. They never fail to do that. On top of that, their games are always fantastic and I just can't wait to play their games so it comes hand in hand. So those are the things that I'm – I know it's not anything specific on a tech basis, but those [tech] things excite me far less than some of the innovations and some of the games that Nintendo's going to make. So that's what I look for from Nintendo – something new and fresh, something of very high quality. That's what gets me excited.
We can deliver all the latest Wii U news straight to your inbox every morning. Want in?