Why Baldur's Gate is unlikely to hit the Wii U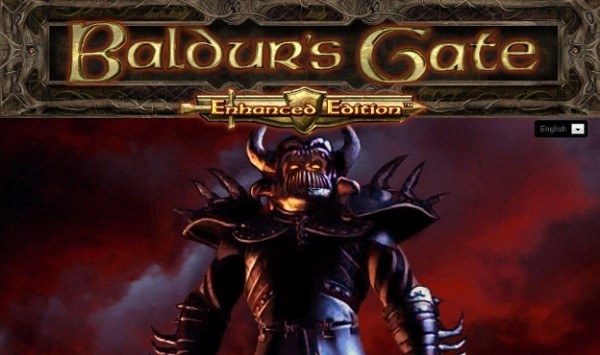 I remember quite fondly those days when I was a wee child, my eyes brimming with tears at the difficulty of Baldur's Gate. However, any hopes for a Wii U version of the newly announced Baldur's Gate: Enhanced Edition that's making its way to the iPad have seemingly been dashed. On Twitter, creative director of Overhaul Games, Trent Oster, answering a question about a possible Wii U version due to the console's touchcreen controller, said:
We don't do Nintendo development. Our previous experience with Nintendo was enough to ensure there will not be another.
In another tweet he touted the problems experienced when Overhaul ported MDK2 to WiiWare:
My problems with Nintendo are: requiring 6000 unit sales before payment, a certification process that took us 9 months and a 40mb limit.
Packing no punches he divulged what he thought of the Wii with a tweet as hard as Baldur's Gate:
Nintendo isn't a good platform for developers. The Wii is a toy, not a console.
When contacted by Nintendo World Report, Oster went into more detail about why Baldur's Gate would not be making its way to the Wii U.
When the Wii first launched, I didn't understand it. I thought it was just a gimmick. After playing with it I could see the mass appeal, but I was afraid it would be treated like a toy by the family purchasers, where they would buy the Wii bundle with Wii Sports and never buy another game. I think for a lot of the family purchases this was true and a huge number of the Wii units only ever sold one or two games. The initial third party titles didn't do a great job with the controller implementation and I think that really hurt the perception of third party titles on the Wii as a whole. The end result was a platform where the perception was only Nintendo could make money.

For the Wii U, I once again don't get it. I'm having a hard time seeing how a tablet controller & console system is going to be revolutionary. I could be wrong, but I think the gaming world has changed irrevocably and there are now two fronts: Triple A console titles which resemble blockbuster movies and freemium/app store titles which are closer to television. The triple "A" titles cost a ton to develop and there is a market for the best of the breed, with the major brands doing huge numbers but many titles not even breaking even.
Going on, he explained why the PC is the prefered platform to develop for:
The freemium/app space has everything from "assware" (my pet name for poor quality freemium titles), up to what I would compare to HBO television titles, which are high production quality and well executed games which sell in the $10-$30 price point. The PC platform bridges both models, which makes it an interesting target to develop for. To me, the Wii U doesn't fit into either model and I see a lot of difficulty for it on either front. The app store/freemium model has redefined consumer pricing expectations, making consumers much less likely to invest $60 in a title without playing it first. The triple "A" model focuses on delivering the experience you expect at the agreed upon price, which is going to be hard to sell conceptually with a new platform like the Wii U. I wish Nintendo the best and I hope they can hit big with a major success.
Oster isn't the first to complain about Nintendo's treatment of developers and he seems to have some noteworthy complaints; but the Wii U will hopefully be improving on the problems of the Wii. What are your thoughts?
We can deliver all the latest Wii U news straight to your inbox every morning. Want in?