Wii 2 Blog is looking for a new writer!
I'm looking for an assistant writer to help out with covering news for Wii 2 Blog. Sound like something you'd like to do? Hit the break for the details!
Applications are now closed. The new writer will be announced shortly.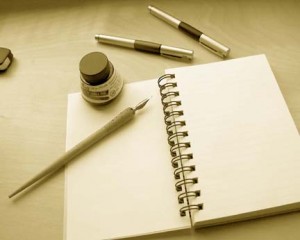 We've come a long way since I started Wii 2 Blog back on September 15th last year. Since then, we were on an indefinite dry spell for Wii 2 news and rumours… until last week's big story about Project Café. The rumour mill has now swung into high gear, and I'd like to offer one lucky person the chance to join me in covering the latest rumours and happenings about the Wii 2. Once you've been on board long enough, you'll be allowed to attach a link to your own work or site on every article you publish.
You need to…
…be a (fairly) good writer – you don't need to be perfect, but your writing should be easy and enjoyable to read.
…be able and willing to find, research, and write about news stories on your own before our competitors do.
…stick to it – you must be available to write on a regular or semi-regular basis, and not slack off a week in.
…be a member of Wii 2 Boards (or become one) and maintain an active presence there. Readers want to be able to interact with the site's staff!
…preferably (but not necessarily) be able to update the site during times when I'm not able to. I get home from school every day between 15:00-17:00 Pacific time (GMT-8), and am asleep through most of the night. Europeans, you're at an advantage here!
…have a passion for Nintendo and be legitimately interested in staying on the bleeding edge of Wii 2 news.
Disclaimer: This is not a paid position. By applying, you agree to volunteer your time and skills for Wii 2 Blog with no expectations of monetary return. Nonetheless, you will still be expected to work regularly and reliably, or you may lose the position. You are free to reference your writing for the purposes of a CV or portfolio, but be aware that anything you publish on Wii 2 Blog legally becomes my property, and will not be removed even if you quit or I kick you off.
That's about it. I don't care how old you are, as long as you've got the skills and are able to make the commitment. When applying, please include the following:
the name you'll want to go by on the site
your first name and either the initial of or your full last name
the timezone you live in
the times and days of the week during which you're available to write
a sample of your writing (can be linked, attached, or in the email itself)
Don't be shy about sending in an application! If you have any questions, please post them in the comments below and I'll reply ASAP.
Feeling ready now? Send in your application to contact@wii2blog.com, and I'll look it over.
We can deliver all the latest Wii U news straight to your inbox every morning. Want in?