Wii U not meant to outpower PlayStation 3 and Xbox 360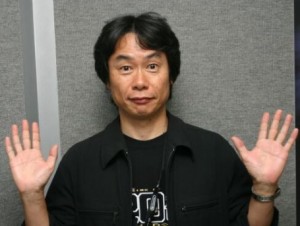 While our image of the Wii U's exact tech specs is still rather vague, Miyamoto dropped the bomb in an interview with GameSpot that Nintendo is not aiming to crush the competition with vastly superior graphics, citing price as the reason they're once again going to sell the Wii U on its unique controller instead.
We're very sensitive, of course, to trying to do all of this at an appropriate price. So I don't know that we would be able to sit here and say that it's going to necessarily dramatically outperform the systems that are out now. It's part of the balance that we strike in terms of trying to find entertainment that is new and unique.
The console is still going to be more powerful than the PlayStation 3 and Xbox 360, but Miyamoto's really just warning us that it won't be by a wide margin.
Still, I'm not gonna complain – even if it turns out to be "only" as powerful as a PlayStation 3, the current-gen HD console's graphics can't exactly be called bad. And if an attractive price point means Nintendo will sell more Wii U's, and therefore have more money to make awesome games, I'm all down for it.
We can deliver all the latest Wii U news straight to your inbox every morning. Want in?