Xenoblade developer working on Wii U game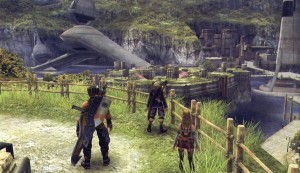 The studio responsible for Xenoblade for the Wii are currently in the process of developing a Wii U game. Nintendo's first party studio Monolith Soft are currently looking for programmers, designers and artists to work on the Wii U title.
They have not shared any details about the game but the jobs that they are advertising give clues to what type of game it might be. Two of the jobs advertised are that of an effect designer to create maps and battle effects and a motion designer to create battle scenes.
Hopefully, North America will have more hope getting this game than Xenoblade which is yet to receive a release date.
Xenoblade is scheduled to release this year in Europe and released last year in Japan.
We can deliver all the latest Wii U news straight to your inbox every morning. Want in?