Yet another image of Project Café leaks out – this one's of the back
Wow, so much for a set of images that everyone is convinced are fake. I just found a picture of the back of that console, which shows us where everything would plug in. There appears to be an antenna, two USB ports (or are they HDMI?), and some other attachment point that I can't really make out – probably a proprietary power/AV-out combo jack. Take it for what it is – I still think it's bogus, especially considering that there's suddenly less reflection in the table than there was in the last two pics.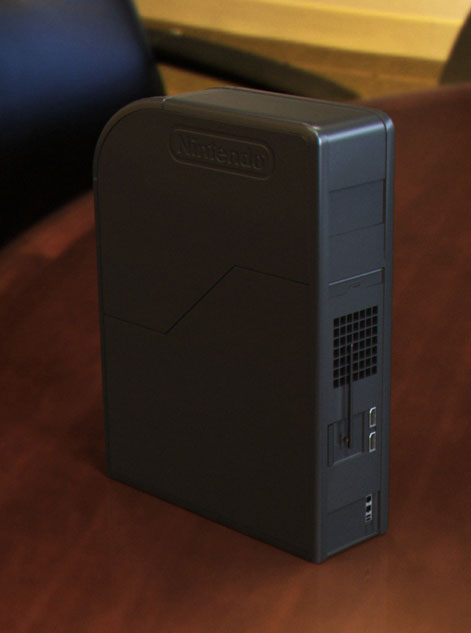 We can deliver all the latest Wii U news straight to your inbox every morning. Want in?