EA promises launch titles for the Wii U
The period of time surrounding a new console's launch is often a great opportunity for publishers to make their support known, as a single gem in the sea of mediocrity that such launches usually constitute, can easily rise above it all.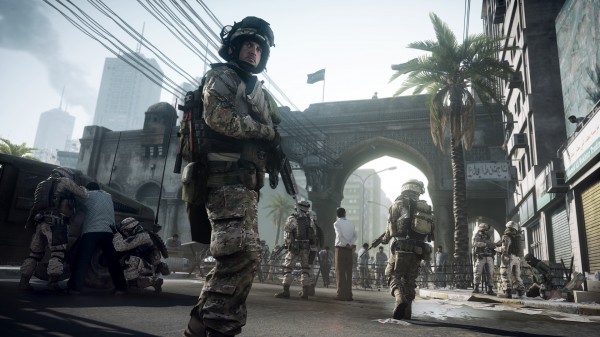 EA's Frank Gibeau has pledged his company's support for the Wii U's launch, all but promising that they will have launch titles ready for the console on day one. Quizzed on the importance of being there right out of the gate, he said:
It served us well on PlayStation 2 and PlayStation 3. Getting in early is partly about being a successful transition company and figuring out where the hardware is going to go. With the Wii U it's important for us to get there on day one so we can get in and build as big an audience as possible.
EA didn't show off any Wii U games at E3, but Gibeau reassures us that they've got a few of them in the pipeline, and that they'll be shown when they're ready.
We've had [the Wii U development kit] for a little while, I can't really go into the details of it. We've had machines and we've been working on games. At the E3 press conference what was really important for us was to establish the relationship and talk about a few things, what we're thinking about and excited about, and we'll show games when they're looking ready, when they're looking tight.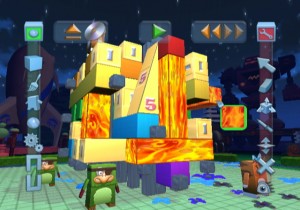 What exactly might they be working on? Nothing's been confirmed, but Gibeau hinted that several of their popular franchises would be getting the Wii U treatment, noting that "it fits well" with what they want to do with FIFA, Madden, and Battlefield. He also seems pretty excited about the system's performance, though he didn't go into any specifics about it.
We were really blown away by the unique innovation that Nintendo brings with the Wii U controller on a high performance machine. The ability to do HD graphics and access game experiences in a completely novel way and a way that's never been seen before, it really struck our fancy.

We were excited by what Nintendo presented to us, we thought about it and it fits well with what we're trying to do with our franchises like FIFA and Madden and Battlefield. There's great horsepower there, great innovation and Nintendo's got fantastic branding. We're platform agnostic as a company so if we find something we believe will have success commercially and critically, and has a business model that works for us, we're in.
As great as it would be to see some big-name EA franchises on the Wii U, I hope that they don't forget to experiment with some fresher IP's on it from time to time, too, even though they have a reputation for playing the milking game. If they're working on something as brilliantly original and tailor-made for the Wii U as Boom Blox: Bash Party was for the Wii, I'm all down.
We can deliver all the latest Wii U news straight to your inbox every morning. Want in?