Four more Wii games are dropping to $20 on August 28th
Starting on August 28th, Super Mario Galaxy, Super Paper Mario, Mario Strikers Charged, and Punch-Out!! will be inducted into the Nintendo Selects line – the Wii's equivalent of the GameCube's "Player's Choice" line or the PlayStation 2's "Greatest Hits". As part of Nintendo Selects, they'll get a fancy red case and drop in price to a very attractive $20.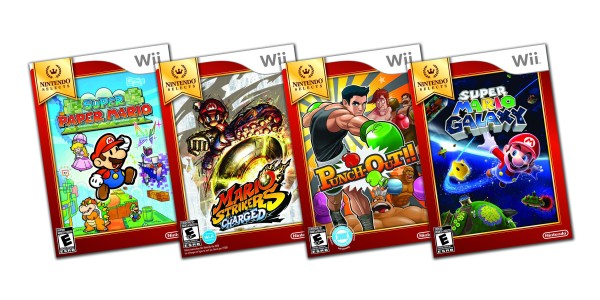 As we've still got a few more months to slog through as we wait for the Wii U, catching up on some of these games is a great way to pass the time. I, for one, completely missed Mario Strikers Charged and Punch-Out!! when they came out, so I'm looking into picking them up once their price drops take effect in about two weeks. I'll post up a reminder about these games when they become available to purchase online.
We can deliver all the latest Wii U news straight to your inbox every morning. Want in?