Nintendo confirms May 15 Wii price cut, announces 'Nintendo Selects' collection
Nintendo just confirmed in a press release that they will be dropping the Wii's price in North America to $150 on May 15, so there's one rumour that turned out to be true. Not just that, but Nintendo's also switching things up a bit by swapping out the bundled Wii Sports with Mario Kart Wii.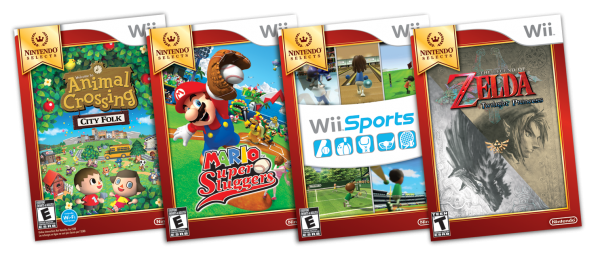 Wii Sports, together with Mario Super Sluggers, Animal Crossing: City Folk, and The Legend of Zelda: Twilight Princess, will now be getting re-released as part of the 'Nintendo Selects' collection – the Wii's equivalent of the GameCube's popular Player's Choice series of discounted hit games. Each of the 'Nintendo Selects' will cost just $20, which is great for people looking to pick up some great games with their new $150 Wii, but I can't help but feel just a little ripped off, as I've purchased Animal Crossing and Zelda full-price.
It seems the Wii is going to follow the path of the PlayStation 2, becoming a real budget system that will eventually live in the shadow of its next-gen successor. Reggie did say a long time ago that they've got lots of room to drop the Wii's price, and I have no doubt it will be cut further in the future – EA in particular has been quoted as saying that the Wii would "explode" if it broke the psychological double-digits barrier.
Again, the Nintendo Selects collection and the lower-priced Wii bundle will be coming out on May 15.
We can deliver all the latest Wii U news straight to your inbox every morning. Want in?