Grand Theft Auto may be revealed for Wii 2 at E3?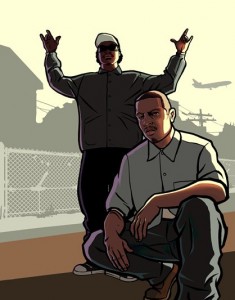 Out of all the rumours that have been flying around about the Wii's successor, one of the more popular ones has been that Rockstar Games has a Project Café development kit, which led many people to the conclusion that they're developing Grand Theft Auto V for it (and it still seems a likely possibility, even after the original source of the rumour clarified that they never said anything about GTA V).
Some more fuel has just been thrown on this fire, though, as the same guy who brought us the news of Nintendo's E3 promo videos having been filmed, also said that the next Grand Theft Auto game will be revealed at the event in some capacity. Keep in mind that he didn't say what system the game would appear on, so it just as well might be for the PlayStation 3 and/or Xbox 360.
We can deliver all the latest Wii U news straight to your inbox every morning. Want in?