Miyamoto confirms existence of 'Project Café' – "Where there's smoke, there's fire"
From another French site comes another juicy tidbit of news: GameBlog.fr had the chance to sit down for an interview with Shigeru Miyamoto. Naturally, one of the questions that was asked pertained to the Wii 2/Project Café. Miyamoto answered by saying that Nintendo "is always working new hardware" and that "where there's smoke, there's fire" – meaning that if the rumour mill's starting to spin about the Wii's successor, it probably means it's close to daylight. He did, however, warn us not to believe everything we read online, implying that some of our earlier rumours may have turned out to be false (and one already has).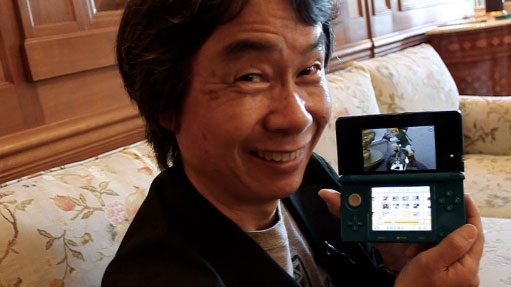 In the same interview, Miyamoto also reconfirmed that he's aiming to release Super Mario 3DS this year, is still working on a new Pikmin game, revealed what they're planning to do for The Legend of Zelda's 25th anniversary, and a few more little nuggets you might find interesting. Check this translated and summarized post on NeoGAF for those.
Thanks, Jikayaki!
We can deliver all the latest Wii U news straight to your inbox every morning. Want in?