NintendoNetwork.net redirects to Nintendo.com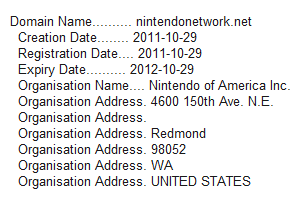 Nintendo have registered a new domain, NintendoNetwork.net, which redirects to their main website at Nintendo.com. One of the rumours surrounding the 3DS's (and possibly Wii U's) new online service is that a website will be available from which one will be able to manage their Nintendo Network account. Nintendo might be planning to use this domain for that purpose.
We can deliver all the latest Wii U news straight to your inbox every morning. Want in?