[Updated] Rayman Origins sequel coming to the Wii U?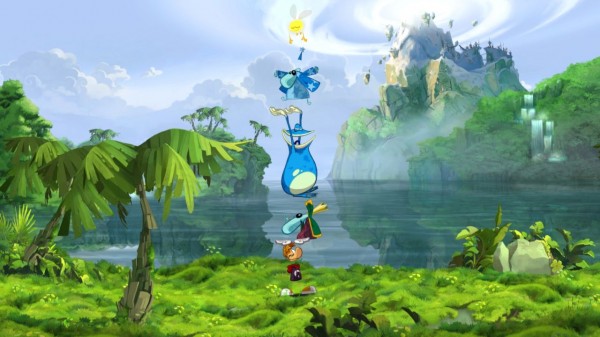 UPDATE: Gamekult.com have managed to get hold of a video of Rayman Legends Wii U and it shows multiplayer functionality on the Wii U controller. Check it out below.
Now that we are nearing E3 the Wii U rumour mill has started to gain speed. Last year, it was rumoured that Ubisoft would be bringing a game called 'Rayman Legends' to the Wii U.
Adding to this rumour is a supposedly leaked Ubisoft survey that was released on Monday suggesting that a sequel to the 2D platformer was in the works and now, Ubisoft have registered the domains Raymanlegends.com and Rayman-legends.com.
The game will apparently feature dragons and mythology according to the leaked screenshots.
This is pretty plausible as Ubisoft have been quite supportive of the Wii U since it was shown at E3 2011. The creator of Rayman, Michel Hancel, also seemed pleased with the Wii U's features.
We can deliver all the latest Wii U news straight to your inbox every morning. Want in?