Retro working on Donkey Kong Country Returns 2?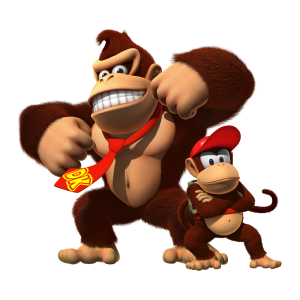 Not too long ago, we got a report that Retro Studios are busying themselves with a sequel to Eternal Darkness. Now, we've got another rumour telling us we're in for a sequel to one of 2010's best Wii games, Donkey Kong Country.
The new rumour comes courtesy of Fudzilla. While the elegance of the language isn't the best and the story is sourced as coming from "back chatter," a DKCR sequel is almost certainly more in line with the earlier talk about Retro making something that "everyone wants." The game was supposedly originally in development for the Wii, but in a Super Paper Mario-like turn of events, has been moved to its successor. That would fit in with my prediction that developers have only just recently begun to receive Wii 2 development kits.
Another possibility is that Retro is working on two games at the same time, though I highly doubt that this is the case as they are a relatively small studio. But who knows?
We can deliver all the latest Wii U news straight to your inbox every morning. Want in?