There is more to the Wii U than what we've seen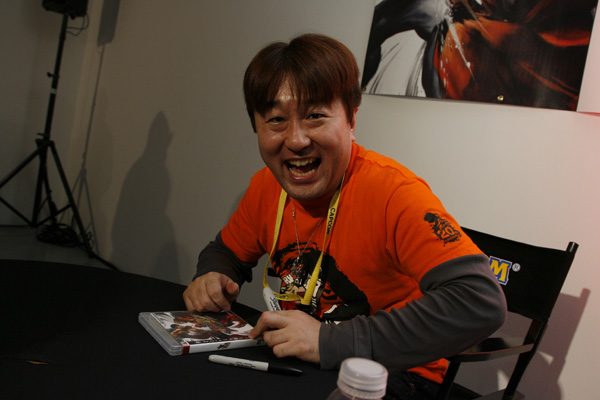 Capcom's Yoshinori Ono has gotten his hands on a Wii U dev kit and seems to be quite happy with everything it has to offer. In a recent interview, he specifically reassured us that there is lots more to see than what Nintendo showed us last E3 and at CES.
What we saw last E3 is not a reflection of everything this console is able to offer. We have been trying development kits and some of its new characteristics will improve its possibilities.  It isn't something like Kinect or other similar accessories, it's something different.

Wii U will be a console with so many and unique possibilities that it will be different to show them in the box they are going to sell… or by magazines or other mediums.
And Ono is definitely right – we've yet to hear any concrete details on the Wii U's online capabilities, for one, and we also haven't seen any demos making use of the controller's camera. But alas, Ono can't reveal any specifics yet, as he humorously remarked "I can't tell you more about it because, if I do, Nintendo will send assassins to finish me."
Previously, Ono has commented on the possibility of Street Fighter X Tekken coming to the Wii U. Could that be what he's working on with his dev kit?
We can deliver all the latest Wii U news straight to your inbox every morning. Want in?