Wii successor called 'Nintendo Feel,' to feature haptic touchscreen?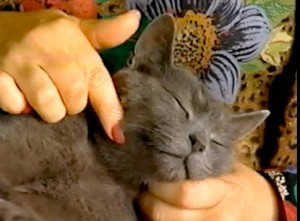 The Swedish website Loading has ignited an exciting new round of rumours, coming supposedly from a source close to Nintendo.
The most exciting part of their report is that the console's controller will feature a touchscreen with haptic feedback technology – that is, a touchscreen that allows you to feel textured surfaces. For example, you'd be able to touch soft fur, and it would feel just like it, instead of your screen's cold, hard glass. Loading included a link to this video in their article, which demonstrates Toshiba's take on the technology.
The new console will apparently once again start a revolution with its controller, with the focus of Nintendo's presentation at E3 being all about the look and feel of its games. Loading even said that the console will be named Nintendo Feel.
The source also said that you have to try "Feel" to really understand it, but that the idea of haptic feedback is very easy to sell to both hardcore and casual gamers – which I agree with wholeheartedly.
Lastly, it was mentioned that the Wii Vitality Sensor will make a comeback at E3 this year, but as a key feature of the Wii 2 rather than a peripheral for the Wii. Which ties in perfectly with the prediction I made yesterday.
Thanks to everyone who sent this in!
We can deliver all the latest Wii U news straight to your inbox every morning. Want in?