Yoshiaki Koizumi confirms Super Mario Wii U
It was only a matter of time before we got confirmation that a new Mario game would appear on the Wii U. Yoshiaki Koizumi, producer of the 3D line of main-series Mario adventures, did just that in an interview with Wired.com.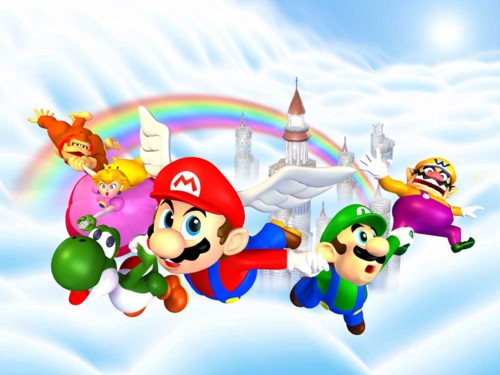 The game is still in the earliest stages of development, so chances are slim that they'll have it ready as a launch title. But Koizumi did mention the possibility of simultaneous cooperative and competitive gameplay for two players, that takes advantage of the two screens available to the Wii U.
When I think about the two screens being used at the same time, it seems like an interesting opportunity to allow us to create a console game where two people are playing at the same time but can't see each others' screens. It's certainly an interesting approach, but I have to clarify that it's not something that we're working on just yet.
He went on to mention that he created a similar two-screen game many years ago that connected the Nintendo 64 to the original GameBoy, but the sole detail he was willing to provide was that it was a feature cut from The Legend of Zelda: Majora's Mask. Koizumi did say that we'll find out what this concept was, but he doesn't "think today's the time."
Back to the topic of Mario U, perhaps each player could take on the role of one of the Mario Bros., and they would be able to work together to make each other's lives easier – or miserable – like in New Super Mario Bros. Wii, but now in a full 3D environment. I can't wait to see what direction they'll take Mario in next. Maybe we'll see a free-roaming open-world adventure, like an old brilliant (but totally fake) leak suggested – a Super Mario 64 2, if you will.
We can deliver all the latest Wii U news straight to your inbox every morning. Want in?