Motherload of fresh Wii 2 rumours – Star Fox and Resident Evil in development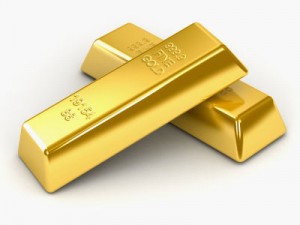 Emily Rogers, who first brought us the rumour of Rockstar and Nintendo being onto something together, has released a slew of new information from her secret sources, much of which is very tempting. Do take it with a grain of salt, however – the mechanics of her writing aren't really too great, and there's a high likelihood the original article might've been bogus link bait. But that's all part of the fun of speculating about a console that we know practically nothing about, right? So here we go!
On hardware, we've got the following:
Square Enix, Capcom, Sega, Konami, Activision, Rockstar/Take Two, Electronic Arts, Namco, and Ubisoft all have Wii 2 development kits, and are each working on at least one game for it.
Expect the Wii 2 to get games you would never expect to see on a Nintendo console.
Nintendo is devoting an insane amount of effort to ensuring that third-parties feel welcome on the console, and there won't be too many, if any, killer first-party games at launch – not unlike the 3DS.
The Wii 2 controller sounds ridiculous on paper, but makes perfect sense when you see it in person (hmm…where have I heard that before…?)
the internal storage issue has been solved once and for all, but no details are known on how Nintendo did it
Nintendo is revamping their digital distribution platforms – it probably won't be called WiiWare anymore (makes sense if we're to believe that the Wii brand will be dropped)
Nintendo approached Hideo Kojima about the Wii 2
Some tidbits about Wii 2 games supposedly in development:
there will be a Star Fox game on the Wii 2 – probably won't be shown at E3 because it is very early in development
Pikmin 3 is very far into development, and will most likely be shown at E3
Nintendo is considering releasing The Legend of Zelda: Skyward Sword close to the Wii 2's launch as the Wii 2 will be able to run Wii games, in a move akin to what they did with Pokémon Black & White and the 3DS (I call bogus on this one because Nintendo have repeatedly confirmed that we're getting Skyward Sword this year, and the Wii 2 is seemingly slated for 2012).
A Resident Evil game is in development for the Wii 2, but whether it is a spinoff or not is unknown.
Retro Studios is working on a Wii 2 game, and it's not Metroid – they're done with that franchise.
And bits on what we should expect to see at E3 '11:
a widely loved FPS is getting ported to the 3DS.
3DS news will be the focus of at least 60 percent of the E3 conference – not much will be shown of the Wii 2 or its games beyond the key features.
This year's focus is on the 3DS – the Wii 2 is not launching in 2011.
---
I must stress again that all of the above is completely unconfirmed information, so trust it at your own risk. But none of it sounds particularly far-fetched, to be honest.
Special thanks to Play4Fun for posting this at the forums!
We can deliver all the latest Wii U news straight to your inbox every morning. Want in?