Pachter's Nintendo E3 2011 Predictions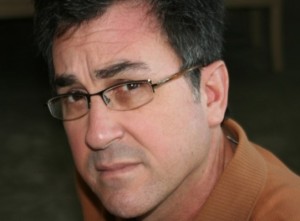 Love him or hate him, industry analyst Michael Pachter has shared his predictions on Nintendo's E3 2011 conference. In his latest episode, summarised by nintendoeverything.com he shares his thoughts on what will be revealed on the Wii 2/Project Cafe.
He predicts that a lot of titles for the Wii 2 will be shown at E3, his reasons for thinking this are because Nintendo hasn't shown much games this year. Pachter also thinks that Nintendo will announce that a Mario title will be launching with the Wii 2 when it hits shelves sometime in 2012.
He also believes that the vitality sensor is dead but even if it is dead for the Wii I don't see why it can't be reborn in some form for the Wii 2. Feld0 wrote an interesting article covering this.
Pachter goes on to predict that Japan might get an April launch of the Wii 2 with other territories getting the console later in the year. However, he also put forward the idea that Nintendo could stockpile the systems and do a worldwide launch in September 2012.
What do you think of Pachter's predictions?
We can deliver all the latest Wii U news straight to your inbox every morning. Want in?