Wii U Go turns one year old!
As of today, exactly 365 days have passed since I created Wii U Go. I started this blog last September, long before we had heard anything about Project Café, with the mission to bring all sorts of news and juicy rumours about the Wii's successor together on a single, convenient blog. Back then, it went under the name Wii 2 Blog.
Today, I'll be celebrating this event in Wii U Go's history with this commemorative article recapping the best Wii U/Wii 2/Wii HD/Project Café stories of the past year. You may also have noticed that the blog's design has received an overhaul. That's 'cause I've switched it to my new Xenos theme – an entirely custom look I've been working on for the past three months, consisting of roughly 3,000 lines of code. It's sleeker, cleaner, faster, and easier to work with from my end than the old theme ever was, and I've engineered it for the best possible reader experience. I hope you enjoy it.
Lastly, as a thank-you gift to all of my readers, I won't be running any of those ugly ads for the next 30 days, letting you take in our content and the Xenos theme without anyone trying to sell you a new TV while you're here.
Now, the article itself lies just past the break!

On September 15, 2010, I set up a copy of WordPress at wii2blog.feld0.com and wrote this introductory article with the idea of someday digging it up and seeing where it all began. For the longest time, there was hardly anything to report on. One of the only pieces of good, hard news we got was the announcement that No More Heroes 3 would come to the Wii's successor – whatever it was, anyway.
November 7 was the day of the site's official "launch". I was unsure whether I'd end up sticking with the blog until then, but the wii2blog.com domain name dropped and I decided to grab it. With a new, dedicated domain, Wii 2 Blog began to look less like a small-time teenager's hobby project and more like a proper site.

I launched the blog's official forums on December 19 under the name Wii 2 Boards. Much like the blog itself, it was a pretty timid place at the time – we were using the free script phpBB3, and there were somewhere around 10-20 members or so. I think I recall us celebrating our 1000th post as if it was the event of the century or something. Epic Kirby famously found out about the forum before it was ready for the public, registered, and made his intro thread the very first thread on the forum.

Most of you first heard about the Wii U on April 14, the day that Game Informer received a tip that the Wii's successor would be revealed at E3 2011. I was on a sailing excursion that week, and the swarming Project Café rumours were definitely something to come home to the following day. After five days on the water, I was more than a little shocked that I missed the "announcement" and spent the weekend frantically catching up on it all.

The Project Café era, as I like to call it, was an exciting time filled with rumours – some of them plausible, and some downright ludicrous (remember how crazy the controller-with-a-screen one sounded?). Someone by the name of Emily Rogers started rumour after unsourced rumour, and those of you who've been following the blog longer may remember her "leaked" screenshots of Endless Ocean 3 and Pikmin 3. Images of the infamous "painted Windows 7 box" made it online, which were purported to be photos of the Project Café development kit – and I personally leaked one of them onto the Internet, which later went on to be published in the German magazine N-Zone (seen above).
Meanwhile, activity on the forums began to increase; and seeing that it was starting to turn into a bustling little community, I rewarded my then-80 members by investing in a copy of IP.Board – in my opinion, quite possibly the greatest forum software ever made. The move saw an immediate increase in forum activity, and I did it because I knew then that I'd be sticking with my little "hobby" for many more months to come.
The rumours peaked when we heard an official announcement that Nintendo would reveal the Wii's successor at E3 2011. No details were given – no name, no response to the rumours, nada – but the simple fact that Nintendo were going to show us this mysterious system and out-of-this-world controller in a few weeks was enough to drive some fans into a frenzy. My Wii 2 mockup gallery grew in size until a producer at G4tv got in touch, asking me for permission to broadcast it on TV as part of a feature they ran shortly before Nintendo's conference on June 7. They sent me the above clip of the segment I made it into, and you can see Wii 2 Blog at 1:14 in it.
Frankly, running a major Wii U blog and forum takes its toll on my free time. Especially as I'm still an ambitious, full-time high school student, I knew I would need some help keeping this place up to date. Ruthie joined me as Wii 2 Blog's first assistant writer in May, and wrote her first article just a few days later. I didn't anticipate it at the time, but Ruthie was one of the best things to happen to this blog – she has since proven herself to be an exceptionally valuable staff member, being a friend of the community, writing over 100 articles, and even getting us two interviews!
June 7th was quite the day for Nintendo fans. A major portion of Nintendo's E3 press conference focused on a seemingly never-ending lineup of Nintendo 3DS nirvana, and a live orchestra in the hall played a selection dedicated to the 25th anniversary of The Legend of Zelda. And then came the fabled "Project Café" we had been hearing so much about. Taking the stage, Reggie infamously made the anticlimactic announcement of the incredible, high-tech, trounce-your-competition-and-leave-them-in-the-dust…

…Wii U. Some impressive demos followed, but the announcement was hasty enough for the fact that the eighth console generation's pioneer had been revealed to fly over more than just a few journalists' heads. Wii U-wise, Nintendo's show at E3 was a bit on the weak side, with no first-party games and the confirmation of Pikmin 3 and Super Smash Bros. 4, but no visuals of them. But Nintendo promised us that this new console was just getting started, that it would solve every major quibble fans had with the Wii. Better online, awesome graphics, and endless gameplay possibilities – if Iwata's and Reggie's words are to be believed, they very well may be onto something special.

Shortly after the conference, I renamed Wii 2 Blog to Wii U Go, and Wii 2 Boards to TheWiiU.com. Moreover, I entered into a partnership with David Turnbull, a good friend of mine and the owner of Nintendo 3DS Blog and Wii U Blog. This meant that we would share a single forum community and openly recognize and link to each other's blogs, while each of us would continue to offer our own viewpoints on Wii U news. It has been a very rewarding partnership, which has so far resulted in exponential growth for the community and opened the doors for working together more closely in the future.
Since E3, Wii U news has been quite slim, consisting mostly of various developers voicing their approval of the console, but stopping short of confirming any actual support. But Nintendo promised us that this would change, telling us that it was a console created with developers in mind. EA's support of the Wii U's online system in particular was something that caught the cynics off-guard, and the network continues to be a hot topic of speculation to this day, what with Nintendo patenting a "massively single-player online game" and all.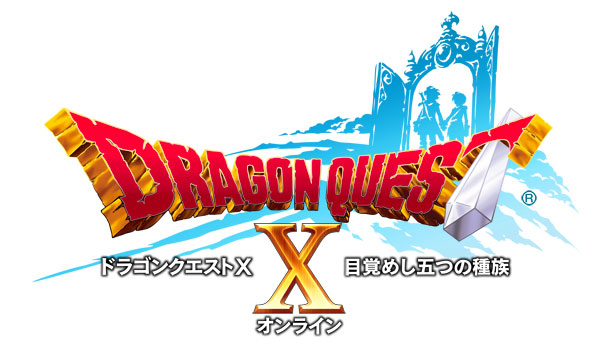 Finally, just over a week ago, we received a formal announcement that Dragon Quest X Online would be coming to the Wii U. Despite it being an enhanced port of a Wii game, the appearance of such a large and ambitious multiplayer game on a Nintendo console was enough to spur lots of interest and instill at least a measure of confidence in those who were afraid of being disappointed by the Wii U's online network.
And lastly, we come to today, September 15. Hard to believe I've been sitting around, blogging about the Wii 2, then Project Café, and now the Wii U for an entire year already, isn't it? Not all sites make it through even their first year of life, let alone see as much growth as Wii U Go did.
As the 16-year-old owner of the site, it truly humbles me to see and take part in the incredible community that has grown around it, and to be a leading source of Wii U news for thousands of real people. Whether you were here last September, found this blog looking for Project Café leaks, or are just now discovering my little spot on the Internet, I sincerely wish to thank you for coming here, reading our work, and being part of what made it all happen. If it wasn't for the knowledge that real people like you are taking time out of their lives to read mine and Ruthie's writing, I don't know if we would have made it this far.
But we have, and as long as the community remains strong, I'll continue to do my best to make Wii U Go your favourite spot for Wii U news. If there's anything I can do to make it better, feel free to leave a comment on any article or send me an email anytime.
Here's to many more months and years of awesome Nintendo coverage!
Sincerely,
~Feld0
P.S.: This is our 333rd article!
We can deliver all the latest Wii U news straight to your inbox every morning. Want in?